Outstanding Service is Our #1 Priority
Get to know the Moore-Cortner Funeral Home staff, dedicated to helping families celebrate a life lived. We provide peace of mind, available 24/7 for your convenience.
Franklin Memorial Gardens
Winchester Monument Company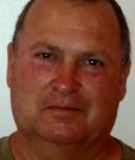 Michael Clark
Winchester Monument Company
"Mike" proudly works in the monument division of the Moore-Cortner family, Winchester Monument Company. He has been in the funeral industry for over thirty years and has devoted a significant amount of that time to Moore-Cortner.

Mike is native to Franklin County and currently lives in Belvidere, TN and enjoys hunting.